Weekend (two days)
Manchester Central, Manchester.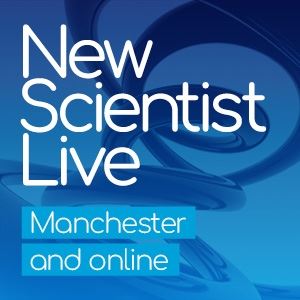 Weekend Pass: Saturday 29th - Sunday 30th January 2022
• An access all areas ticket will allow you access to the three programmed stages plus the engaged stage, the exhibition hall including 40+ exhibitors and show floor feature areas. Plus online access to all talks on stages 1, 2 and 3.
More information about Weekend (two days) tickets
More information about weekend tickets

Children under the age of 6 can attend the show for free on Saturday 29th and Sunday 30th January 2022 and do not require a ticket.


Children's tickets are for children aged 7 - 17 years old.

Please be assured that New Scientist are committed to providing a safe and secure environment for our customers, visitors, staff and contractors. As such we are following Government Guidance and the recently released All-Secure Standard for Events & Exhibitions. This requires anyone aged 12+ accessing the event site to have proof of either:

• A full course of vaccinations - the second being at least 2 weeks previously
• A negative lateral flow test, taken within 48 hours prior to attending the show